Reward/recognition is crucial to maintain a joyful and productive workspace. Many companies are not paying attention in this regard, rewarding employees has the power to impact business in many aspects.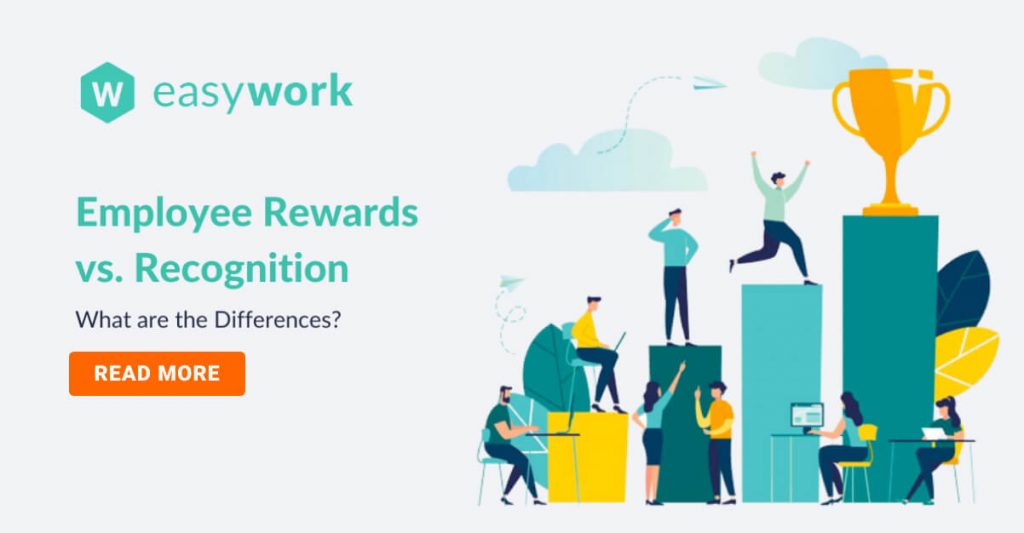 The importance of rewards in the workspace are :
Increase productivity
Keep talented employees from leaving
Motivate employees to perform optimally
Attract talented employees
Create a happier working environment
The best news is that showing appreciation doesn't have to cost a lot of time or money. There are many ways that you can reward employees without handing them money. With little effort, many things you can do now.
Here is 10 method to reward employees:
1. Celebrate Achievement/Events

Celebrating target achievement can strengthen cohesion, help strengthen team spirit, which in the end impact on the working environment and create a positive working atmosphere.
Parties such as Celebrate Sales Team Hit Target, Earn valuable customers, colleagues birthday parties etc..
At the same time, it is best to keep these activities memories through pictures, DV filming and put them on the website or webpage to create incentives for team belonging.
2. Customized Action Figures
Most people love superheroes, so order a customized action figure of employees who have over-delivered. However, instead order them a figure make them a figure.
Whoever achieves an accomplishment customise them their own figure which is more creative than the wall of fame.
3. Feedback from Employees
Timely feedback from employees is important for a company to grow. Taking their feedback or comment can improve the company meanwhile satisfied employee needs. Employees will feel they are being heard and considered.
4. Make a Manicurist and a Masseuse/Spa day for Employee to Relax
Provide your employees with the opportunity to relax by letting them choose between having a manicure and a massage.
Being pampered will help them to relax and be more productive. They need it after a long day of work in order to hit the next target!
5. Extra Vacation Days
No matter how much vacation time your employees get, most of them still want more.
Make their dreams of sandy beaches or sleeping until noon come true by rewarding your best workers with additional paid vacation days.
And, to increase morale and productivity, you can also make it a friendly competition; the winner each quarter gets an extra personal day.
6. Let Employees Reward Each Other
Recognition from peers holds special value. Sometimes employees between each other are more aware of the work of their co-workers than managers/ in-charges. They are the ones that work alongside and they have more impersonal relations with each other and interactions.
They often see qualities that are overlooked by employers. This could be something as simple as signing a card, or nominating someone to be an employee of the week. When everyone gets involved, everyone is invested in the process!
In short, to fulfil your peer to peer recognition or work from elsewhere, pitch day competition and other activities by using EasyWork can let you optimize when conducting these creative activities.
Using EasyReward allocate points to employees and employers , after collecting the points can redeem the prize such as dental care, trip to Costa Rica , Luxury hotel 3 days 1 night, mobile phone and more.
7. Employee Pitch Night
Employees need recognition to create their momentum. Recognition outstanding work by giving employees a chance to pitch their ideas and reward them whoever with the best idea.
Offer monthly pitch sessions with leadership in different divisions, and let employees choose which group/person to "pitch to." Create a poll for the pitch session, everyone can participate to pitch the best idea and reward group/he/she. You may find the rising star in your company.
8. 1 day Freedom Workplace per Week
It would be nice changing a place to work, sometimes even can boost employee productivity. You can host active team-building activities and productive creative sessions all under the same roof.
Compared to working in office 9 to 5 every day, one day working from elsewhere day can be a big difference, no more rushing bus, skip the breakfast. Reward them by giving them some freedom as a TRUST!
9. Development Conferences or Educational Investment
Providing employees to go for seminars/ lessons is free to improve personally, and professionally, not only rewards them but your company in return. Let employees attend conferences/ classes such as Web Summit, e-27, RISE Conference.
Employees will feel happy when they have a chance to travel to an outstation for a business trip. They are able to take short travelling trips during the working time overseas.
10. Health Care Reward
Employee wellness is a trendy topic nowadays, this is a great way to address this and employee recognition at the same time is to bring self-care activities to the office.
You can organize mindfulness sessions, or fitness classes for the team such as free Yoga class every Friday, gym membership, boxing class, Ping Pong competition and more. Reward those who have a great performance.