OLA~ EasyWork had just attended WEB SUMMIT in lisbon, portugal.
EasyWork is excited to have participated in WEB SUMMIT 2019! it was a pleasure to meet up with entrepreneurs and business owners from all around the world!
What is Web Summit?
Forbes: "The best technology conference on the planet"
https://websummit.com/
Last mission of EasyWork in 2019 is to promote the use of mobile app technology to boost work productivity and flexibility. Office experience is no longer restrict on a piece of paper. Save paper and also save your mobile storage by using more than 10 features in 1 App.
Since inception, Easywork mobile app has been promoted to world wide and we have users from 176 countries. We receive enquiries from time to time, and this time around at Web summit, we're learning much more technologies development from other startups & developing companies. So we could also implement those new knowledge in enhancing our app and more understanding users from worldwide.
Indeed, there is a lot of good learning from all CEOs and CXOs of startup & tech giant from all the stages. Especially in their great experience sharing and future expectation of what technologies "should be" and "can be". Beside that, for my personal interest, i really likes tony blair's talk about technologies & political development by proceeding in parallel.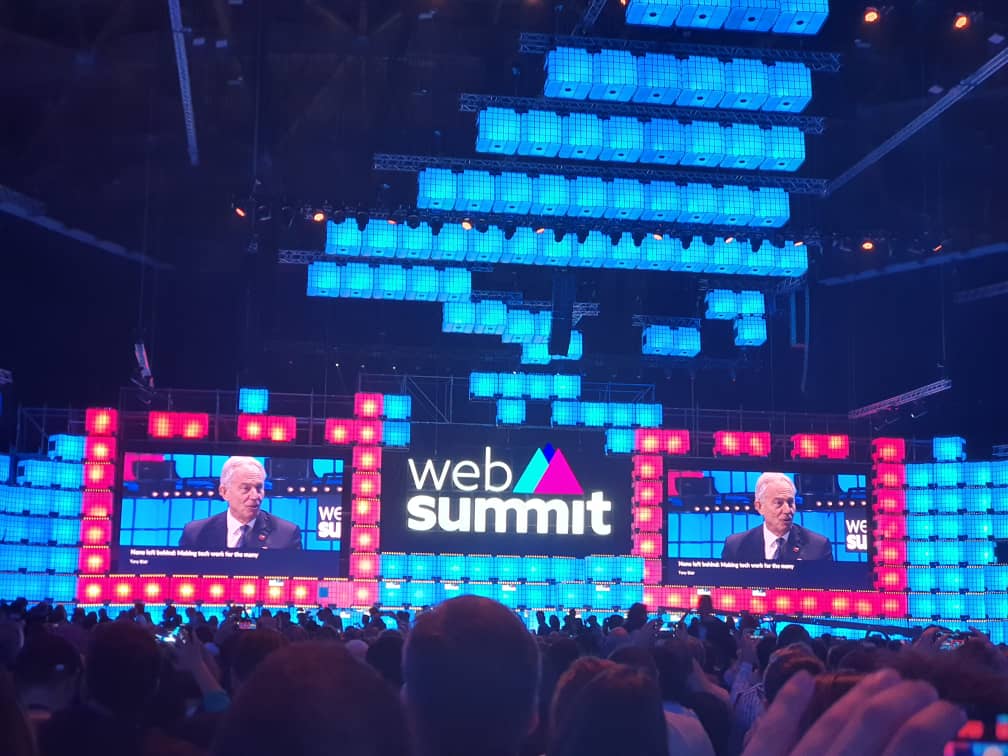 Also we have great ideas on how to make our products better from the perspective of User experience and product development by learning from many successful businesses such as Amazon, UBER, Huawei, Verizon, Shutterstock, Ikea, SurveyMonkey, Facebook, Burger King and mores.
Feel free to clock in during your working vacation, outside of office. Attendance is now 'a kind of flexi & easy'! Example of mine, i can clock in at portugal for my web summit days~ during my working days.
Check out the photos taken at Web Summit! The event was filled with startups/potential startups from Europe, United States and some countries of Asia and Europe.
There is also quite interesting to talk around with all kind of startups from different sectors by doing sharing and learning. More exposure could gain greater vision & experience for EasyWork. Feeling great to talk with European companies and we found out there are some differences in between asia & europe market, such as privacy regulation in Europe.
Beside that, there are some images on how was the event place looks like. Also there are some interesting and impressive item shows up in the event. May take a look on those images below.
Hope to see you soon in our next meetup!
For further information, please feel free to drop us an email at [email protected]
Can download from the link below, it will lead you to your mobile store:
(Free to Download and use our Freemium App)
Android download here: http://bit.ly/2x4faLr
IOS download here: https://apple.co/2WJoZOe
Some facts & data shows that:
Initial figures suggest participants this year will have spent €64.4 million.
Accommodation – largely 'AL' (Airbnb-type rentals) – saw those attending spending an average of €125 per day (according to an analysis from hoteliers association AHRESP) and businesses interviewed in the run-up to this year's event – running from November 4-7 – all expected a four-day bonanza.
Says Lusa, the Web Summit is due to remain in Lisbon until 2028 (it began in 2010 in Ireland).
This year more than 5.1 million people travelled on the Lisbon Metro during the four days – a growth of 10.9% on numbers from last year.